The team
three enthusiasts
For a sustainable and ethical agriculture
Managed by 3 wine enthusiasts, fans of the schist terroir, Domaine Florence Alquier works the vines while preserving the agricultural heritage through sustainable and ethical agriculture.
Frédéric Desplats, Florence Alquier and Denis Degros have profoundly changed the identity of the Domaine's vineyard.
Moving from conventional to ORGANIC farming, the terroirs have regained their originality, and the grapes have never been so beautiful.
Today, the wines of Domaine Florence Alquier are among the best in the Languedoc.
Our story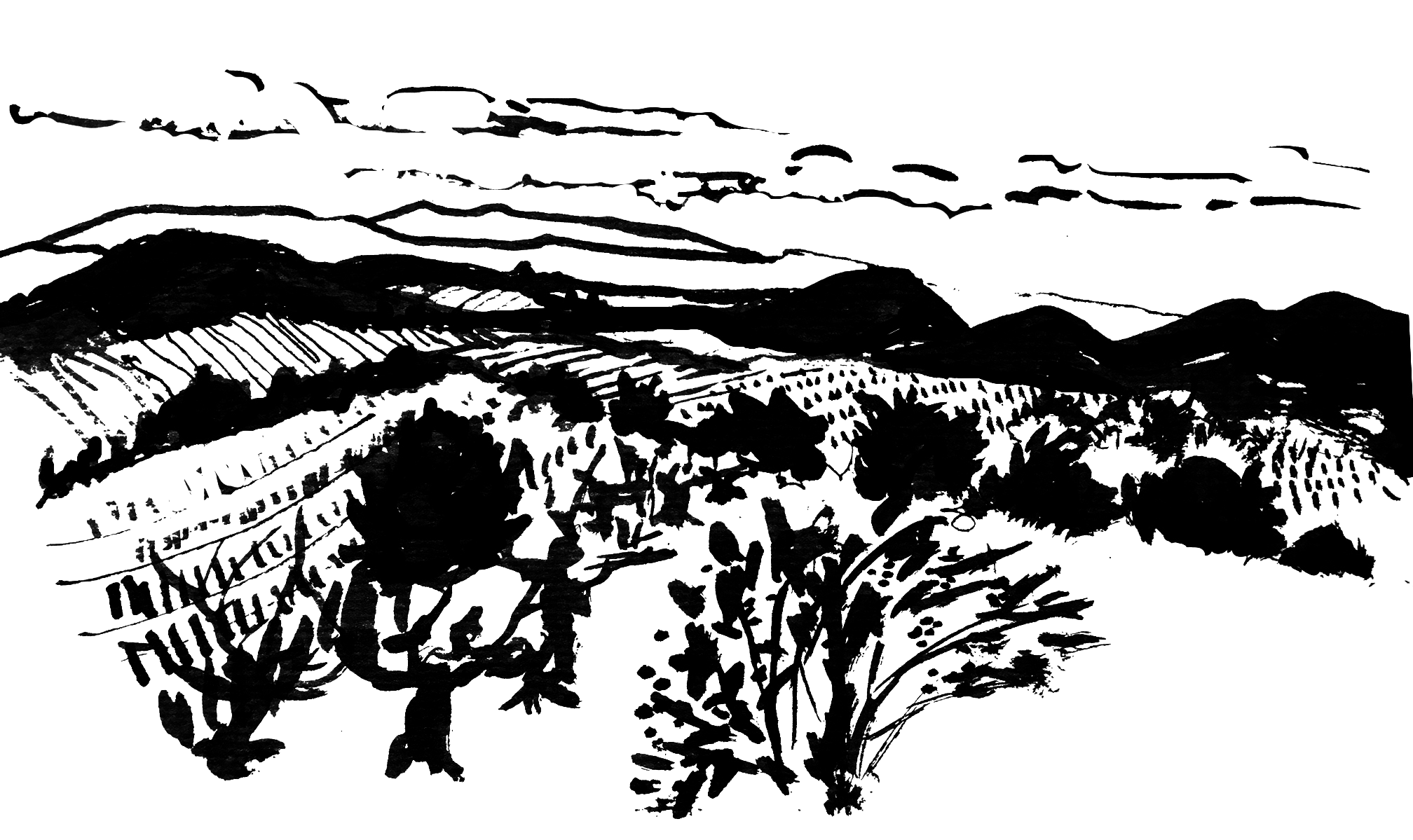 1870
The Alquier family, established in Faugères since 1870, has played a major role in the development of this terroir. Gilbert Alquier planted the first Syrah vines using massal selection in the 1960s.
1986
Gilbert Alquier participated with conviction in the construction of the Faugères PDO in 1986. Frédéric Alquier then inherited part of his father's vineyards and produced white, rosé and red wines with the help of his wife, Florence.
2017
Frédéric Desplats and Denis Degros, wine lovers, met Florence Alquier, heiress of the vines, and suggested that they join forces to restore the plots and the cellar. They invest in smaller vats to vinify by grape variety and by plot.
2021
Accompanied by Natoli's oenologists, they closely respect the tradition of the great Faugères appellation, while gradually switching from conventional to organic farming.